The Line-Up For Coachella 2016 Officially Announced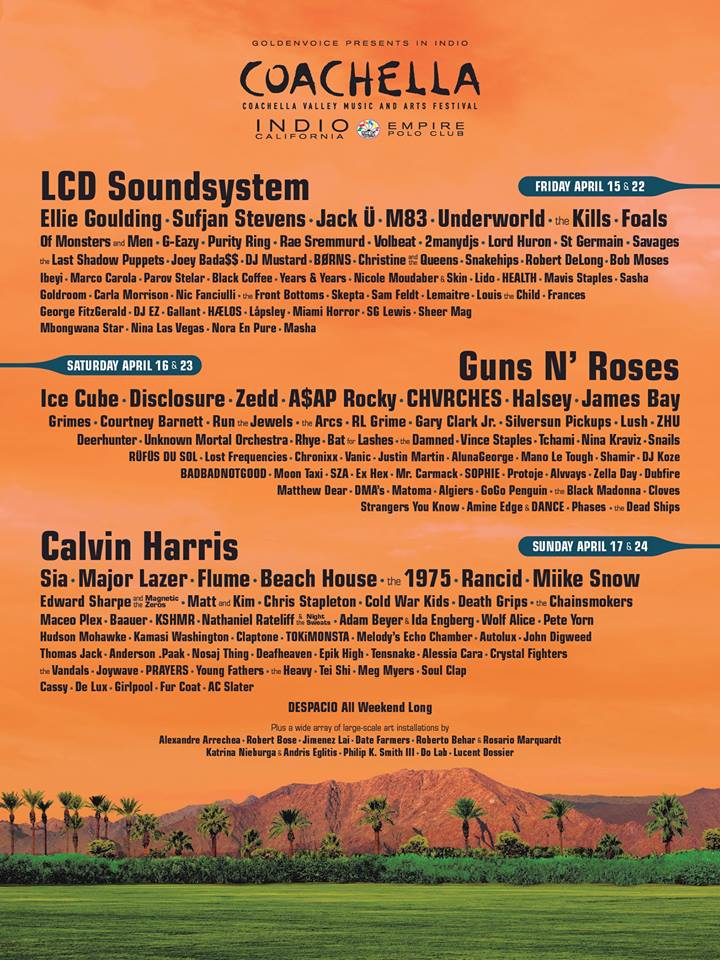 The rumours were true: LCD Soundsystem and Guns N' Roses have both reunited to headline Coachella 2016.
The reunited bands are joined at the top of the bill by dance superstar Calvin Harris, while the rest of the line-up features appearances by marquee names like Jack Ü, Major Lazer, Disclosure, Zedd, Flume, Underworld and many more.
Coachella returns to Indio, California this April.
For making your weekends full of enjoyment and fun and filling the lots of entertainment in your life, the most lovable and ravishing event, Coachella 2016 is back which is going to held in two – weekend i.e. April 10 – 12 and April 17 – 19.
It is a Music Festival and Arts Festival which is stealing many hearts of people from the year 1999 when it was first inaugurated and organizes by Goldenvoice which is a subsidiary of AEG Live. This Music and Art Festival features the several genres of Music which includes Indie, Hip Hop, rock and Electronic Dance Music and also features the Sculptures and Art Installations.