The Complete EDC Las Vegas 2016 Lineup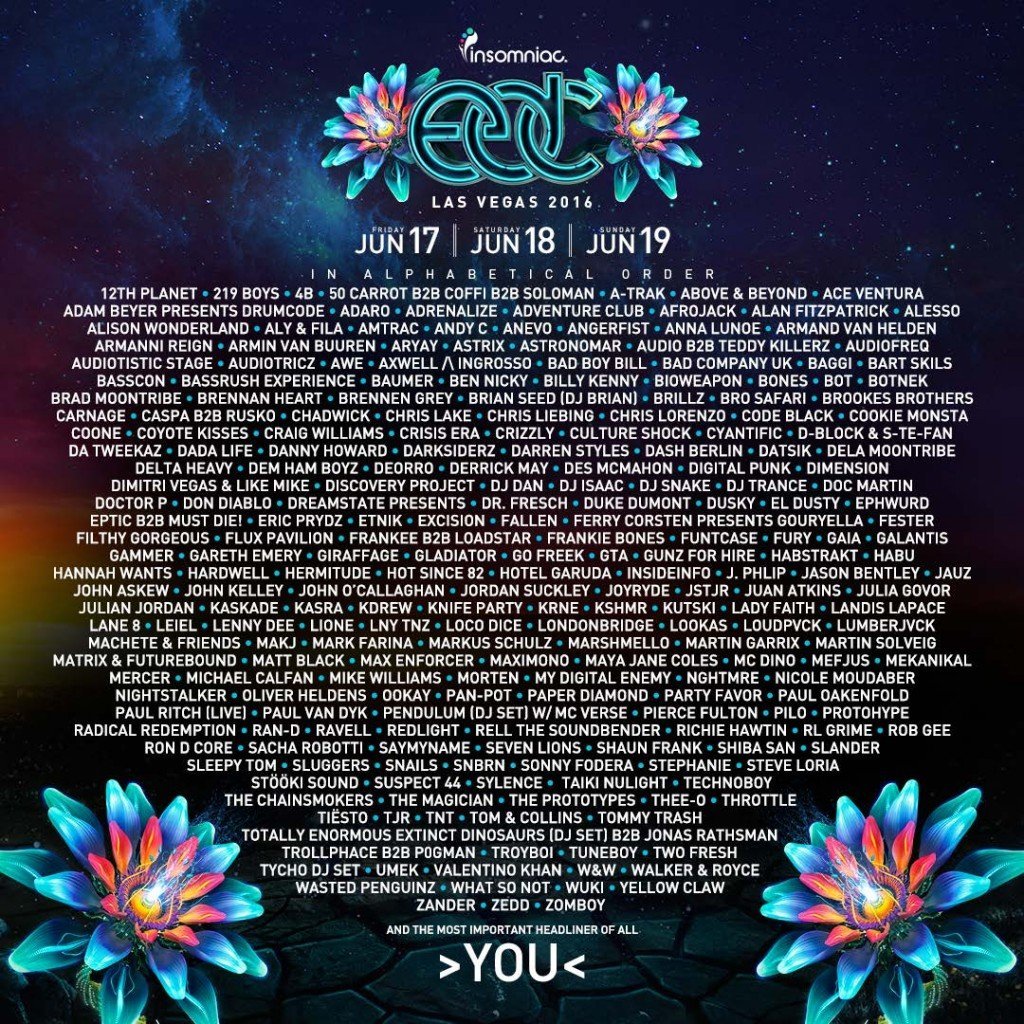 If there's one festival that really defines the current state of EDM, it's Electric Daisy Carnival.
For the past 20 years, EDC has been winning over the hearts and souls of hundreds of thousands of eager ravers with epic lineup after epic lineup, and they will continue to do so for many more years to come.
Over 200 artists will grace the Las Vegas Motor Speedway from June 17–19, along with hundreds of thousands of eager fans. This year should be the biggest yet for the storied brand, and you wouldn't want to miss it.
"A milestone anniversary like this deserves a very special lineup, and we've got an incredible mix of top talent, on-the-rise names, old-school legends, and artists who have never played the festival before," said Pasquale Rotella, Founder and CEO of Insomniac.
Tickets for the 20th anniversary of Electric Daisy Carnival are now completely sold out, so if you didn't get a ticket, you're pretty much out of luck unless you get lucky, sorry.