New mini DJ's equipment from Armin van Buuren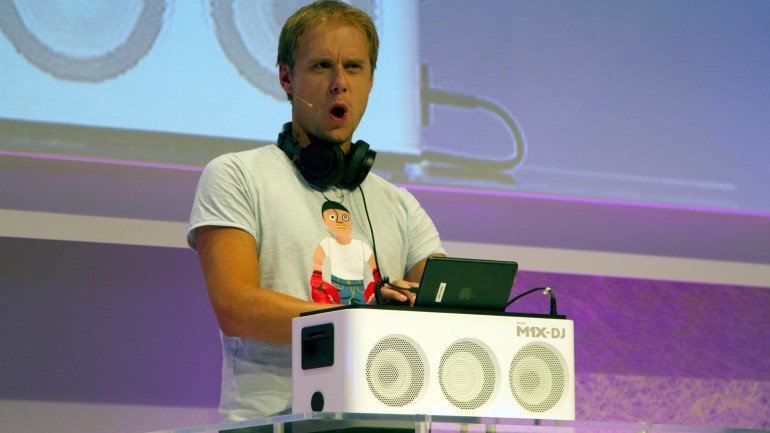 Armin van Buuren and Philips are launching a new piece of DJ equipment at the end of this year. Whenever you go to the beach, the park or to some friends, you can always have your music with you and play it as a real DJ.
"I'm just really excited about it, because it's close to how it is in real life as a professional DJ. You know, the real equipment that I use on stage is 6000 to 8000 euros and a lot of people can't afford it. Now it's possible to have a decent piece of equipment and actually learn how to DJ pretty close to how it is in real life." - Armin van Buuren about the new Philips M1X-DJ.