These Phonographic Business Cards Play On Vinyl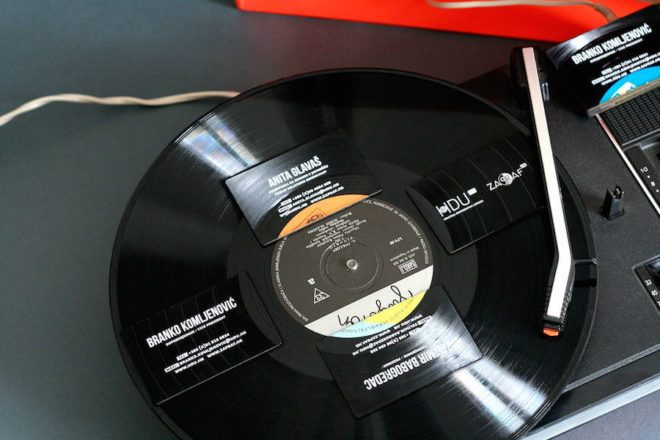 Artist and designer Ivan Dilberovic has been commissioned by Croatian Phonographic Association to create phonographic business cards.
The cards are made up of recycled vinyl records, can play a sound/song of your choice and and actually work when placed under the needle!
DIlberovic's concept was to "Reduce - Reuse - Recycle" while speaking to the music lover market.