Tiësto With Martin Garrix Destroys David Guetta's Dock In Miami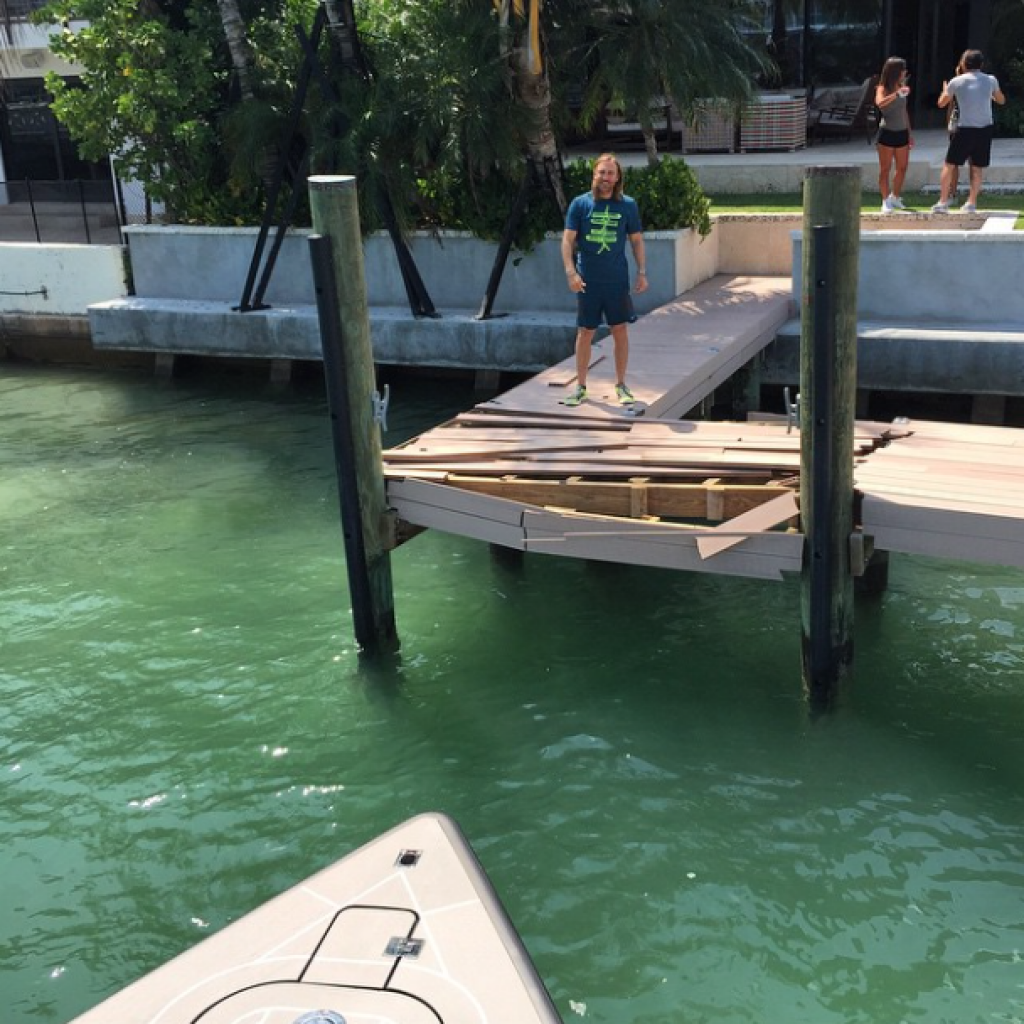 Have you ever crashed your 55-foot yacht into a dock? No? Well you haven't lived. That's exactly what happened when Tiesto he was behind the wheel of nightclub owner Dave Grutman's yacht in Miami yesterday.
David Guetta loves when Martin Garrix, David Grutman and I come say hello by crashing into his boat dock

Posted by Tiësto on 25 Март 2015 г.
Apparently a group of DJs including Martin Garrix and Tiesto went to pick up Guetta for a forthcoming show, as you do, and as they approached the dock, the engines stalled and hit Guetta's dock causing $30,000 worth of damage.
No one was injured (unfortunately) and apparently the boat came away unscathed after its brush with the wooden dock.
Guetta's response -- laugh hysterically, jump aboard the yacht, and head to a party.