Top 5 Most Awkward High School DJ Pictures
I think it's safe to say that high school was a pretty awkward and embarrassing time for most if not all of us; and apparently, that holds true even if you're on the verge on becoming a superstar DJ. Take a look and have a laugh at the list of what I think must be the most awkward high school photos in the history of electronic music.
5 - Porter Robinson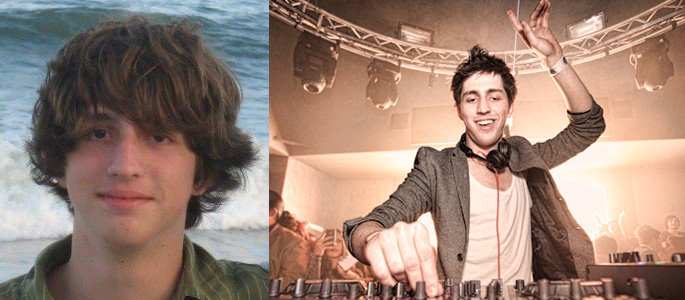 Just because Porter Robinson missed his high schools graduation in order to play a set at EDC to thousands of fans doesn't mean he's exempt from our list. Coming in at number 5 in our count down is an absolutely priceless picture of Porter backed by the the beautiful ocean waves. So dreamy.
4 - Zedd

Zedd, known by those close to him as Anton Zaslavski, has been in the music business since the year 2002! But back then, when he was hardly a teenager, he rocked a little bit of a different look. Thankfully, Zedd began producing electronic music in 2009 and has since decided to "Shave it up!"
3 - Steve Aoki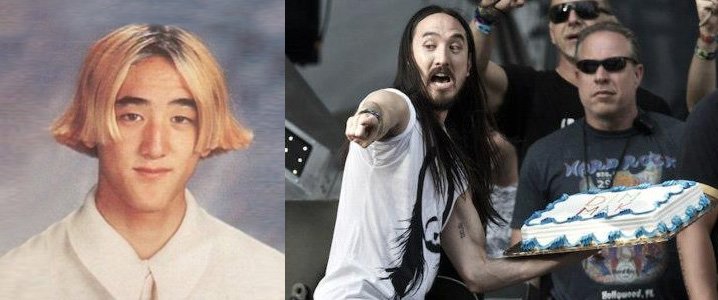 I have a funny feeling that Steve Aoki is one of those guys who has always been known for his hairdo. This picture has been floating around the web for awhile now and I'd be pretty surprised if this is the first time you've seen it honestly; nonetheless, this picture is a classic. Anyone else Aoki should bleach his hair blonde again to match Flux
Pavilion and Dillon Francis?
2 - Skrillex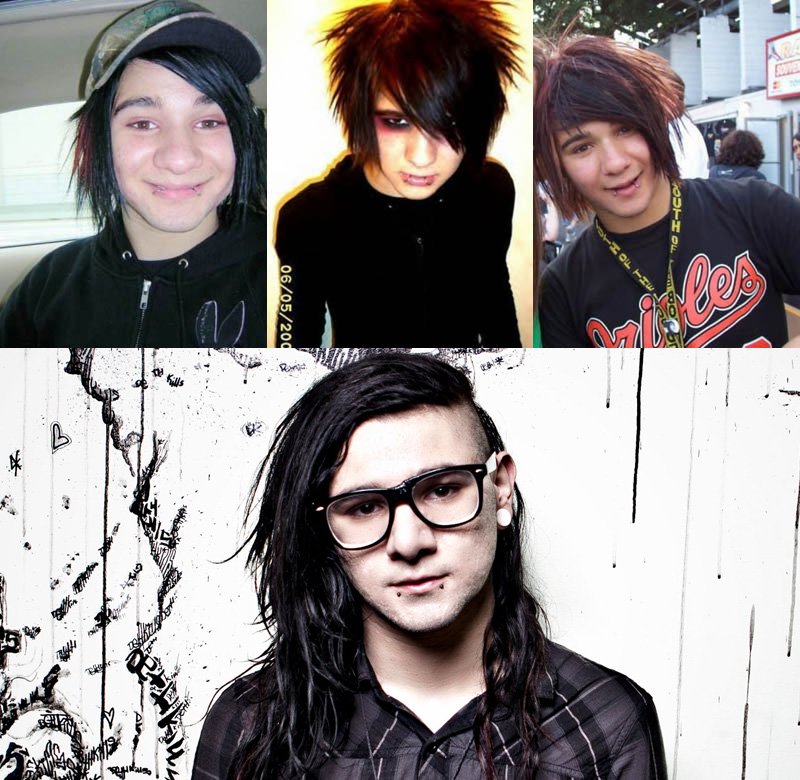 Sonny? Is that…you? Yes, believe it or not, that is Skrillex! Okay, maybe that isn't Skrillex, but that is Sonny Moore from back when he was the lead singer of the post-hardcore band From First To Last during his teen years. When you considering how much Skrillex gets ripped on for his current getup, maybe it's a good thing that he realized dubstep and eyeliner weren't going to mix well.
1 - Kill The Noise

There can only be one number one, and this time it was a pretty easy decision for me to make. Jake Stanczak looks like the definition of an awkward adolescent, and for that he is our winner! I can't help but wonder what this youthful version of Stanczak would think if he somehow got the chance to see his music video for "Kill The Noise (Pt. 1)".
And bonus: Deadmau5