Kaskade And Dvbbs Join Zomboy For Thailand's Gravity Festival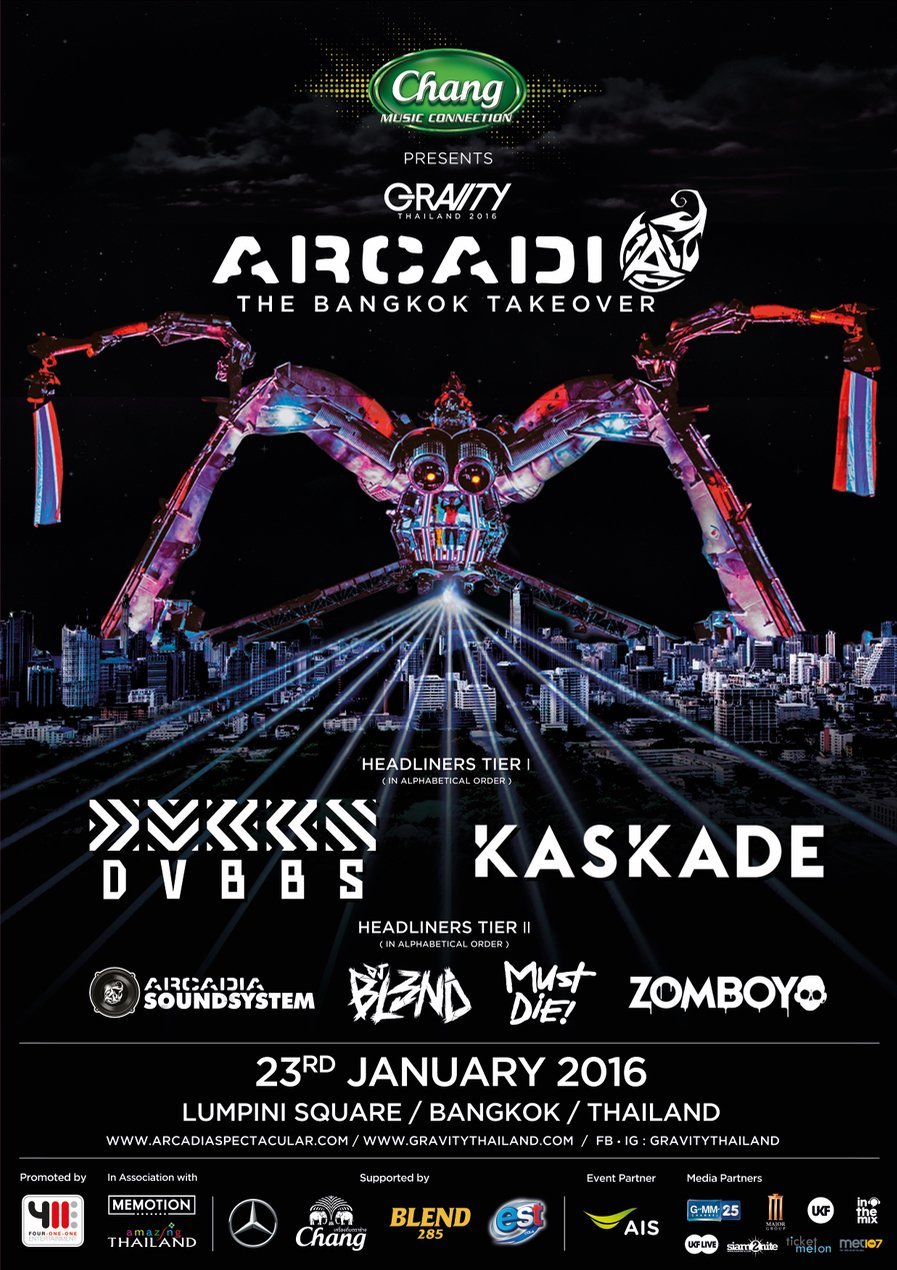 January is already set to start out with a bang, especially after looking at the lineup up for Gravity Thailand's 2016 festival.
It's just been announced that Kaskade and DVBBS have joined in with Zomboy, Must Die!, and DJ BL3ND to finalize this powerhouse of a lineup performing January 23.
Even better, they'll be headlining at the ARCADIA stage, notorious for it's incredible design and mind-boggling engineering.