These Soundsystems Are Made Out Of Formula 1 Car Exhausts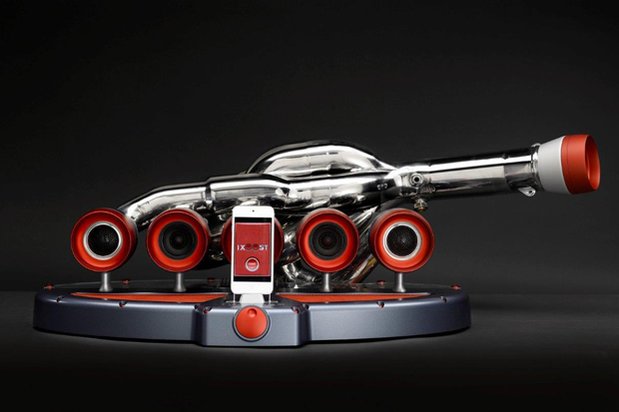 The quirky music inventions continue with these soundsystems built from recycled Formula 1 car exhausts.
An Italian company called iXoost is behind the sleek handcrafted dock systems, "combining mechanics and sound" and the "only dock station in the world that pays tribute to the craftsmanship of Modena and its race cars".
In terms of compatibility, smartphones and MP3 players are able to be connected while the products are on show at the Biennale-Design in St Etienne for the next three weeks.
At €5250 (£3721), they certainly ain't cheap but you have to admit they'll sure look fresh sitting in your lounge.